Let's have a look at our brandnew Nabucco Suites!
Individually designed in Robinson Crusoe style, with upgraded interior - like coffee machine, reading lights, cosmetic mirrors, etc, those 2 new single standing bungalows offer cosiness and privacy. They are seafront, with direct access to the sea at high tide, and to the beach at low tide. The bedroom, bathroom and veranda are more spacious than our other bungalows, and face the sunset which can be enjoyed from their veranda where comfortable sunbeds and a hammock are waiting for you... :)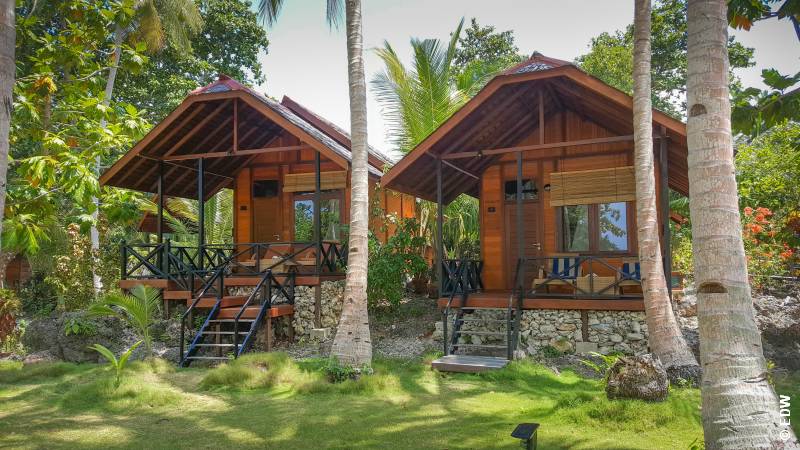 On Nabucco we also have a camera room now :) Underwater photographers with their larger or smaller rigs don't need to carry it back to the room anymore but can take advantage of charging batteries, changing ports and lenses close to the end of the jetty, between restaurant and bathroom. 12 working stations are available with individual lights.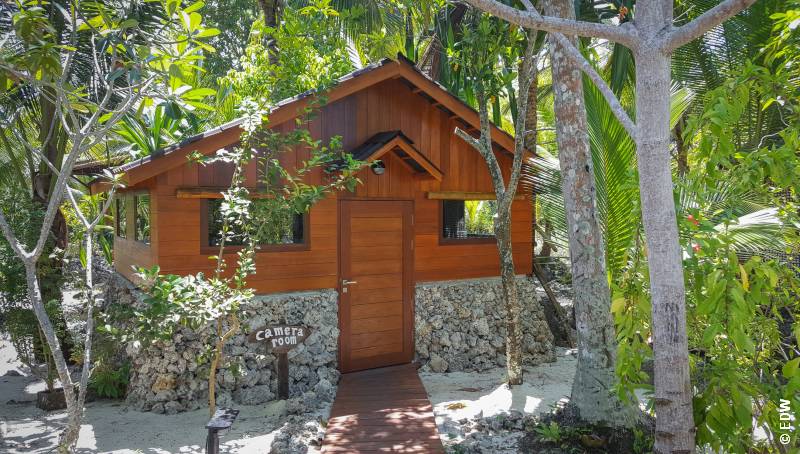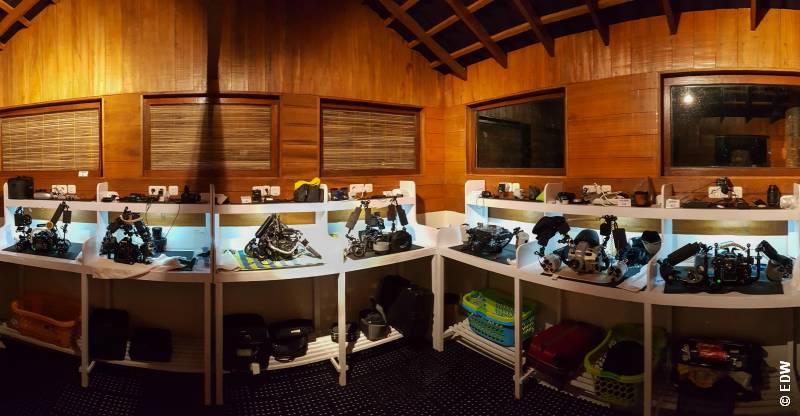 And of course our popular Seafront Bungalows are also still available! Direct access to the sea at high tide, and to the beach at low tide. Beautiful views overlooking the turquoise lagoon and starry sky... also with some new Robinson Crusoe style furniture now. This bungalow could be yours....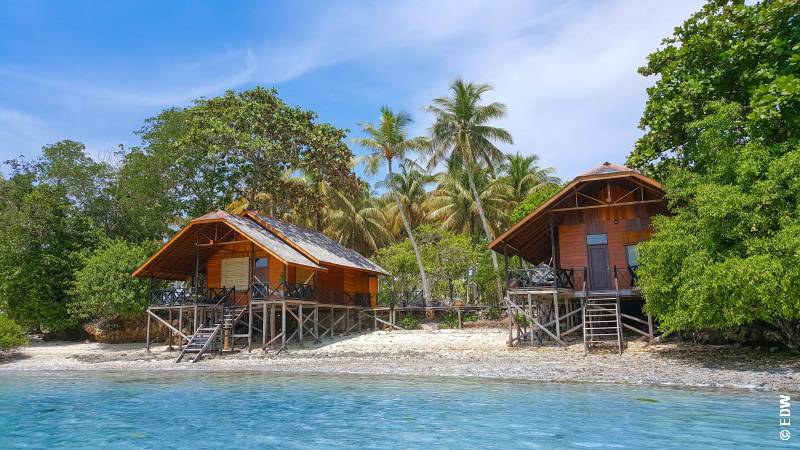 More pictures you can also find here: KLICK